The product recommendations in this post are recommendations by the writer and/or expert(s)
interviewed and do not contain affiliate links. Meaning: If you use these links to buy
something, we will not earn a commission.
While fast-food chains can offer a full meal at a lower price than most sit-down restaurants, even these menu prices have slowly crept up over the years. A number of fan favorites are more expensive now than they were previously, leaving customers to rightly question where the real value can be found in ordering a cheeseburger from the drive-thru.
While some menu items can come with some sticker shock, there is still value to be had at many chains. Many of the best deals are exactly where customers would expect to find them: fast-food restaurants. That's where the $3, $2, and even $1 menu items can be found, as well as combo deals for less than $5.
If hunger strikes and there are only a few dollars to spare, be sure to keep these restaurant chains in mind, as fans frequently back them up as having a superior value menu.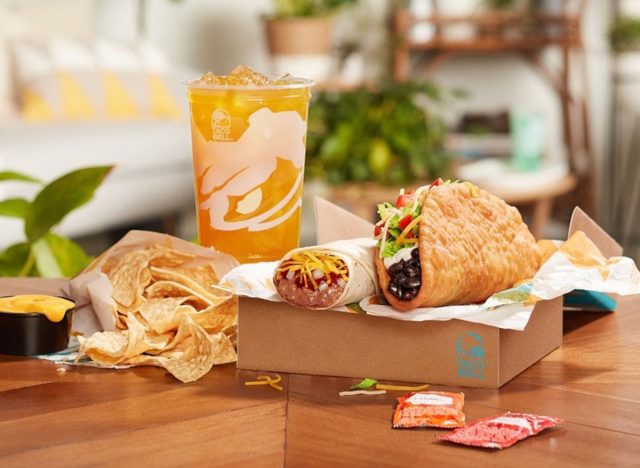 When it comes to value menus, few are as popular and sought-after as the Cravings Value Menu from Taco Bell. In fact, many customers simply stick to the value menu and do not order outside of it, as one Redditor shares: "Super rare that I order anything other than value menu items and/or Build your own Cravings box in the app."
Another Taco Bell customer pointed out specific menu items that can offer great savings when ordering off the Value Menu, adding on Reddit, "If you don't want a drink, get value menu stuff. The $2 burritos are all excellent, and then Cheesy Bean and Rice Burritos and Spicy Potato Soft Tacos are also good." For even more savings, customers note that there are menu items as low as $1, with another Redditor sharing, "Taco Bell has $1 items. It's the only one now that I've seen with $1 items."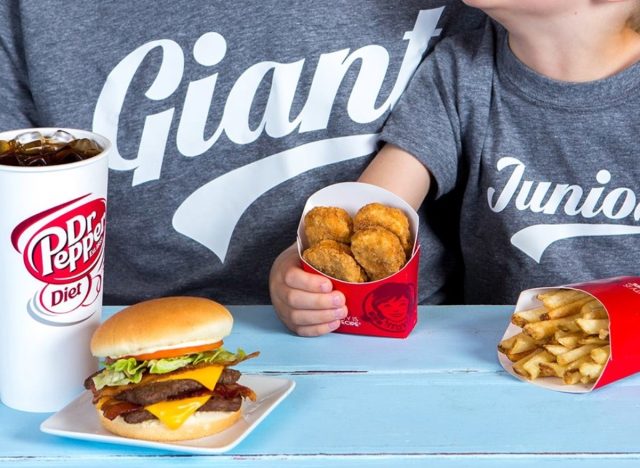 Not every fast-food restaurant offers baked potatoes and cups of chili, but Wendy's has always done things a little differently, down to its square-shaped burger patties. Whether it's a $5 Biggie Bag or a 4 for $4 deal, Wendy's ranks high among fast-food aficionados for its value menu.
Fans are quick to spot a Wendy's deal, and as one Redditor describes, it can't be beaten: "As far as a combo meal, the 444 can't be beat for value. Small drink, fries, Jr. Cheeseburger, and 4 nuggets for $4." Others have pointed out that the best deals can still be found through Wendy's mobile app, in addition to deals not found on the regular value menu. As one Redditor hinted, "Be sure to have the app. It will have options for free stuff with a mobile order."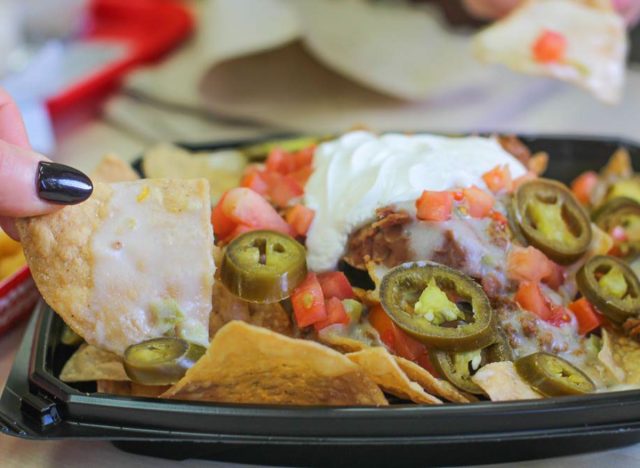 There is certainly no shortage of options when it comes to the value menu at Del Taco. The California-based chain sells a whopping 20 items for under $2, including Chicken Cheddar Rollers, Crispy Chicken Tacos, and Three Layer Queso Nachos. When customers crunch the numbers, it's easy to drive away with a full meal and then some for less than $10. Even outside of this gargantuan value menu, Del Taco offers great deals like its 2-for-$5 burritos, as one Redditor points out.6254a4d1642c605c54bf1cab17d50f1e
The value menu at Del Taco makes it a top choice for hungry customers, including another Redditor who shared, "I go to Del Taco almost exclusively now. They have a 20 under $2 menu with some bangers." Another customer chimed in on Reddit, adding, "Their menu dominates Taco Bell in every aspect."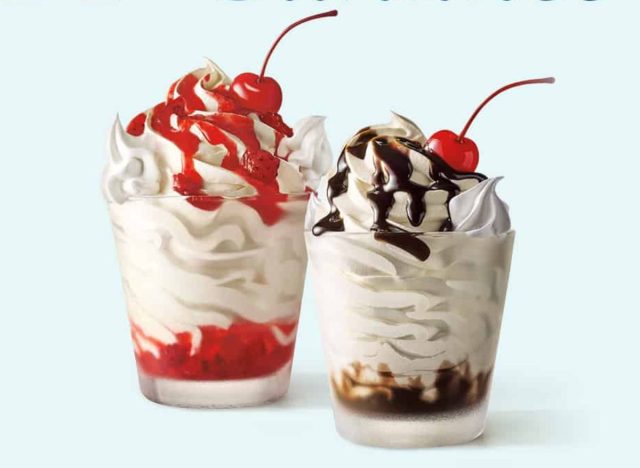 No matter how much cash is on hand, there's always something on the menu at Sonic Drive-In that will fit your budget. The fast-food chain has offered different value menu deals over the years, including its Under $2/$3/$4 Menu. Earlier in 2023, it launched an Under $2 Crave Menu, according to QSR Magazine. The low-cost offerings include a Jr. Cheeseburger, Fritos Chili Cheese Jr. Wrap, and new Sweet Minis sundaes. There are few places where customers can order an entire meal for just $4 or $6, but Sonic Drive-In doubles down when it comes to its desserts.
As one Redditor shared, "The burger and wrap are okay, but Sonic ice cream is seriously underrated for how tasty it is. It wasn't until I worked for Sonic that I realized just how amazing Sonic ice cream is." Whether a family is looking for an affordable meal or a quick trip to get some ice cream, Sonic Drive-In consistently delivers value to its customers.
Taco John's launched a brand-new version of its ValuEST Menu in 2022, which included its $3 Grande Beef Taco and $2 Mini Fried Chicken Taco. Other food items off this budget-friendly menu include churros, chicken and steak grillers, and the Cheesy Snack Quesadilla. With so many tasty options, it is no wonder that fans are wishing that a Taco John's was located closer to them—a great deal of Taco John's locations are found in the Midwest.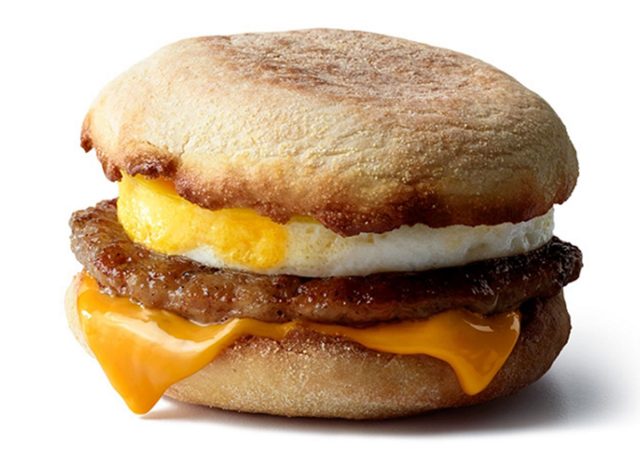 Customers have raised a few eyebrows at McDonald's pricing over the last few years. In fact, some are saying the fast-food chain is wildly overpriced in 2023, with one customer sharing eye-popping combo meals costing as much as $16 and $17. While items on the value menu have also crept up in price over the years, it still offers a decent respite from the insanely high prices found off of the value menu.
Its $1 $2 $3 Dollar Menu includes favorites like Sausage McMuffin, the McDouble, and of course, its fan-favorite french fries. Customers also point out that even more savings can be found by ordering through the McDonald's app. One Redditor notes that this can apply to multiple fast food chains, sharing, "No matter where you go, use the apps. It's always way cheaper." Another Redditor agreed, adding, "Man, the apps are insane. The deals can easily halve the price of your order. I wasn't a big fan of the idea of getting apps for fast food, but it's absolutely worth it."