If you search #cancel or #boycott on social media, you'll end up scrolling through thousands of results and interesting posts. People in the public eye, events, and various organizations have all faced the wrath of cancel culture. But, one of the easiest targets has to be major fast food chains.
These restaurants—with a large presence and too many locations to count—are constantly rolling out new advertisements, food items, and policies that everyone has an opinion on, often resulting in backlash that spreads like wildfire on the internet.
Read on to learn about a few scenarios where people called for the cancellation of one of America's favorite fast-food chains, and the reason for the uprising—some legitimate and some not so much.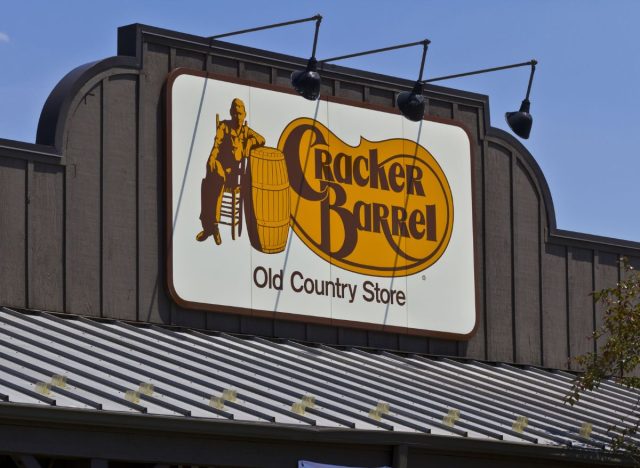 Everyone's favorite southern-style restaurant-slash-general store took some heat this time last year when it unveiled a new food item. Cracker Barrel announced via Facebook that it would be adding an Impossible Sausage option made from plants to its menu of home cookin' favorites. The caption urged customers to "discover new meat frontiers," and the new vegan meat was meant to attract a wider—primarily younger—audience of people who are vegetarian or vegan.
The post stirred up an astounding 22,000 comments. Cracker Barrel patrons and meat lovers thought the new item was off base from the store's normal eats and others worried that its real meat options may be in jeopardy–even though those items remain safe and sound on the menu. One of the more tame comments read, "Get the message most people don't want this crap. You are only appealing to a small percentage of people. I still love Cracker Barrel but please stick to your roots."
On the other side of the argument, people praised the restaurant for catering to those who don't eat meat and were excited to try the new side. Regardless of whether or not people are still mad about it, the plant-based sausage remains on the Cracker Barrel menu to this day.
International Women's Day in 2021 did not go as planned for Burger King after the chain's UK Twitter account tweeted "Women belong in the kitchen." The post was meant to draw attention to the lack of gender inclusivity found in the food industry, but you can likely see how it was misconstrued.
Not having learned its lesson, about a year later in 2022, the King's marketing team released another campaign–this time in Spain–which was similarly not well-thought-out and, consequently, not well-received. In order to promote its new vegetarian burger, the fast food chain ran Holy Week-themed advertisements which used the words of Jesus from the Christian Bible. Headlines included "Take all of you and eat it. Which doesn't have meat. 100% vegetarian. 100% flavor. Big King Vegetable," and another read "Flesh of my flesh," with the word "flesh" struck out and switched with the word "vegetable."
The controversial campaign was viewed as blasphemy by the Catholic community and social media soon erupted with calls to boycott Burger King.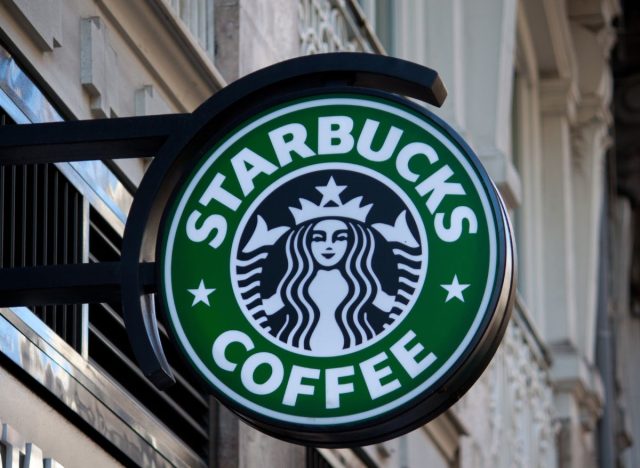 As the world's largest coffeehouse chain, Starbucks is no stranger to controversy and canceling attempts. You probably remember when the brand came under fire for its red holiday cups, which some people viewed as a "war on Christmas." This year's Starbucks squabble, however, was related to a different kind of celebration: Pride Month.
In June, a Starbucks union revealed that the chain's managers across the country had been giving orders to employees to not decorate the stores for Pride. The company battled back, saying that these accusations were false and didn't align with its corporate policies, but accounts from employees told a different story.
Interviewed Starbucks workers from multiple states said that they noticed a lack of decorations such as rainbow flags and streamers this year, and were given varying reasons for this sudden change, according to the New York Times. This issue was further exacerbated since it was happening during a time when some states were passing anti-LGBTQ+ legislation.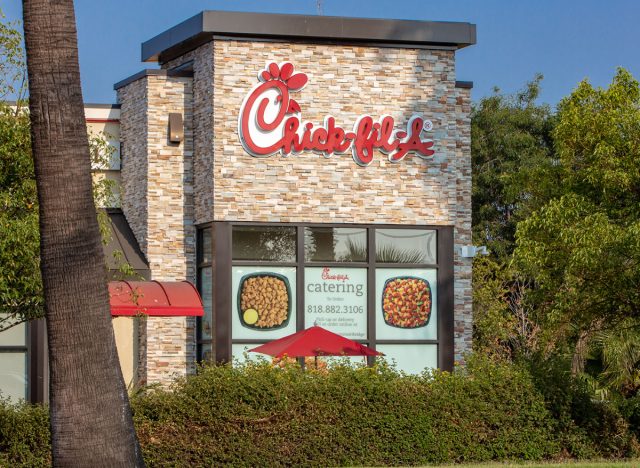 Chick-fil-A was under attack earlier this year because of a simple addition to its executive team. The chicken chain welcomed a vice president of diversity, equity and inclusion to the company as part of its commitment to being "Better at Together." A man named Erick McReynolds now holds this role.
This development came as a bit of a curveball, given the fact that the Chick-fil-A organization and its leaders have historically been known for their Christian and conservative views–the restaurants are still famously closed on Sundays because of religious reasons.
Right-wing journalist and political commentator Joey Mannarino spoke out about this personnel addition on Twitter. "We have a problem," Mannarino writes. "Chick-Fil-A just hired a VP of Diversity, Equity and Inclusion. This is bad. Very bad. I don't want to have to boycott. Are we going to have to boycott?"
In a follow-up tweet, Mannarino actually put it to a vote: 46.6% of responders elected to boycott Chick-Fil-A.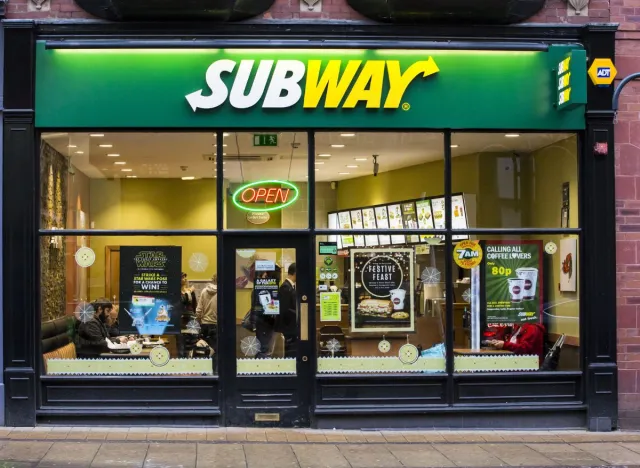 U.S. women's soccer player Megan Rapinoe and her team just wrapped up their time in the 2023 World Cup. But, some people haven't forgotten Rapinoe's actions during the 2020 Tokyo Summer Olympics (actually held in 2021), and still hold a grudge against Subway for selecting her as a brand ambassador during that time.
During their Olympic debut, Rapinoe and her teammates chose to kneel during the National Anthem to protest discrimination and racism. Rapinoe is also known for her strong stance on other social and political matters.
When Subway featured the soccer star in its "Eat Fresh Refresh" campaign, alongside other big name athletes, backlash and criticism ensued with the public referring to Rapine as "anti-American" and calling for people to boycott the sub shop until she was removed from advertisements. In fact, according to an analysis by Marketing Dive in August 2021, "Nearly half (45%) of U.S. consumers [said] Subway should respect public sentiment and drop Megan Rapinoe as a brand ambassador."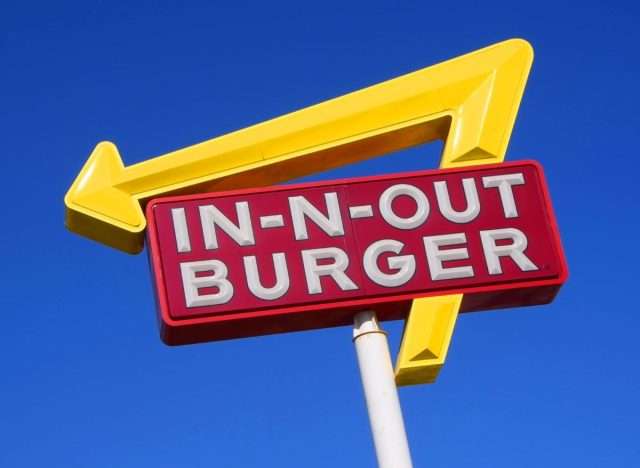 Stringent COVID-19 mask policies have become a thing of the past and many employees and consumers alike hung up their N-95s a long time ago. But, this is perhaps one of the first cases of an establishment actually putting a mask ban in place.6254a4d1642c605c54bf1cab17d50f1e
Last month, In-N-Out Burger announced that effective August 14, 2023, employees across five states—including Arizona, Colorado, Nevada, Texas, and Utah—would be prohibited from wearing a mask unless they had a "valid medical note." The company's email notice also explains that these new guidelines "emphasize the importance of customer service and the ability to show [the company's] Associates' smiles and other facial features." It also notes that the change will help to "promote clear and effective communication."
On social media, many people were less than pleased after hearing about this new mask protocol–first leaked by Dr. Lucky Tran on Twitter. Dr. Judy Stone, an infectious disease specialist and senior contributor for Forbes, shared on the platform that In-N-Out's anti-mask policy "violates #CDC #Covid recs and endangers #employees." Others urged consumers to avoid the chain and to contact In-N-Out's customer service to submit complaints.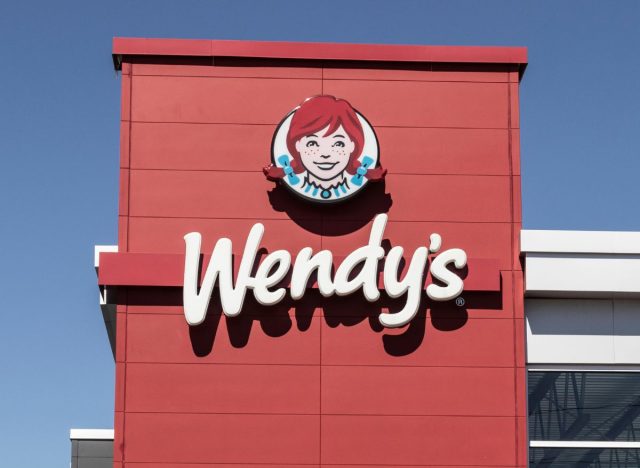 The international burger chain Wendy's was canceled in 2020 based on somewhat false accusations. In June, Twitter started blowing up about a rumor that Wendy's CEO Todd Penegor had donated money to Donald Trump's re-election. In response, Wendy's famously quick-witted Twitter account wrote, "We never have and will never contribute to a presidential campaign. For the record our CEO has always kept that same energy too. Facts."
The truth was that a man named James Bodenstedt was the one who contributed to the "Trump Victory" Political Action Committee (PAC)–a joint fundraising committee for Trump and the Republican National Committee. Bodenstedt is the president and CEO of MUY! Brands and a franchise owner of restaurants like Taco Bell, Pizza Hut, and, you guessed it, Wendy's.
According to fact-finding by The Verify Team, as reported by WUSA-TV, "Since 2017, Bodenstedt [had] donated more than $435,000 to this PAC, including a large donation of $200,000 on March 12, 2020."