Complaining about fast-food is as much an American pastime as actually eating fast-food. Of course, considering the infamously poor quality of ingredients at some fast-food chains, and the fact that lawsuits relating to lackluster fast food are a common occurrence, those complaints aren't entirely unwarranted.
No matter the style of service or the cuisine being served, the quality of ingredients is what makes the difference between a satisfied customer and one enraged enough to start a Reddit thread titled "Anyone noticed how absolutely trash Whataburger has become."
For every high-quality seafood restaurant or top-tier burger joint that goes the extra mile with meat sourcing, there's a sandwich shop phoning it in or a pizzeria cutting corners on ingredients. Some companies out there, unfortunately, tend to fall into the latter categories more often than not—more infamous than famous, thanks to mediocre products, unrealistic price increases, and mystery meats that are better left for the legal system to handle.
From rampant Reddit threads and social media snafus to lawsuits and legal drama, these are the fast-food chains with the most food quality complaints in 2023.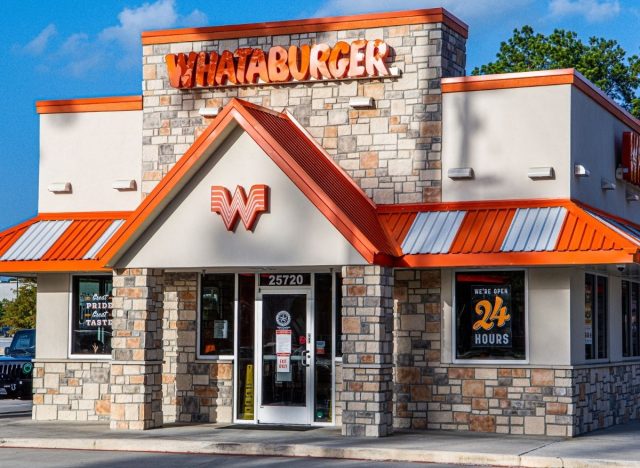 What is happening with Whataburger? One of the most beloved regional fast-food chains, with deep Texas roots and a longstanding loyal customer base, it's long been lauded for its high-quality food, amazing biscuits, and even its pancakes. Deemed one of the most iconic fast-food burgers of all time, and a favorite among chefs, it's hard to imagine this fast-growing chain could land on a list for poor quality.
But, if most recent headlines are to believed, things have taken an unfortunate turn of late. That might have something to do with the fact that this Texas brand was recently sold to a Chicago company, leading many customers to think there's been a nosedive in quality—so much so that a recent Reddit thread, titled "Has anyone noticed how absolutely trashy Whataburger has become," has amassed a veritable mob of like-minded customers who are none too pleased with the once-untouchable brand.
The Reddit user who started the thread came out swinging: "I know they were sold out but this should be a crime or something. Screw Chicago. In the past five or six years it's just gotten worse and worse and worse. Ive noticed in some small towns it's still pretty good, but everywhere else is just not what it used to be. As good as you can get for fast food. But now you can't even eat that stuff. The meat be dryer than cardboard. I know it's just fast food so it ain't that big a deal but Its just depressing for a place with such nostalgia to go out like this."
Others users were quick to agree. One noted, "This is often what happens when private equity take something over. They squeeze every last penny out of it, and quality goes down." Another complained, "They will not even say the weight of their patties any more, they go by 5″ or 3″ now. I noticed the size change and flavor and stopped going." And another expressed disappointment in the once-hyped company: "Before moving here five years ago I constantly heard how Whataburger was life changingly good. I've tried them a bunch of times over the last five years and honestly, they kinda suck."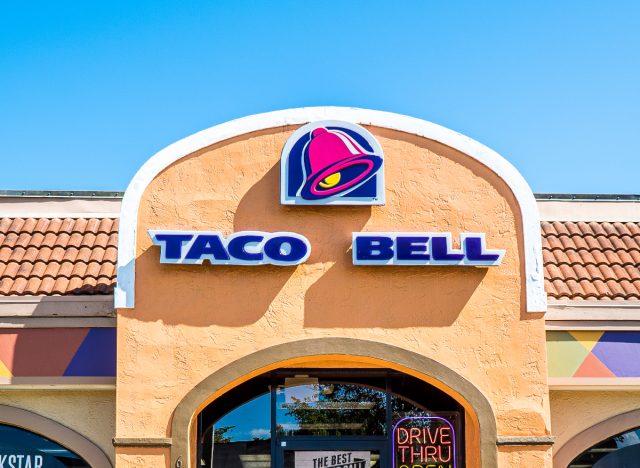 If ever there was a polarizing fast-food company, it's Taco Bell. The same brand that's beloved for zany menu items, like its Mexican Pizza, gets its equal share of complaints and bad press. In the latest American Customer Satisfaction Index report, Taco Bell fared terribly, earning some of the lowest scores of any fast-food chain, and there are several menu items in particular that customers love to hate, from Crunchwrap Supremes devoid of filling to the grilled cheese burritos, which spurred a Reddit thread debating the demerits of this occasionally burnt order.
In addition to lackluster filling and off sizes, Taco Bell is regarded as having some of the lowest quality beef on the fast-food market, and the latest wave of complaints seems to hinge largely on overpricing. Customers lately have complained about new menu items being overpriced—so much so that one Reddit thread, titled "Feels like every time I order, things are shrinking," has seen a slew of customers decry the company for both its low quality and too-high prices.
Summarizes one user, "I reached that point when I went last week and spent 17 bucks for 4 taco supremes, and a nachos belgrande. I can go to the taqueria near my house and get real Mexican food, and more of it, for the same price. Taco hell just isn't worth my time anymore."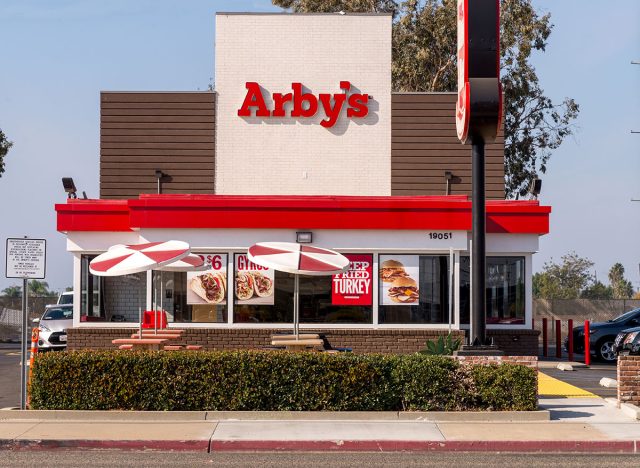 Another day, another lawsuit over the quality of the meat at Arby's. Whereas once upon a time, this American brand was beloved for its wholesome roast beef and curly fries, nowadays Arby's is all too often associated with mystery meat, its terrible-for-you desserts, and its shrinking portions, to say the least.
You know it's a problem when your menu's signature item, the roast beef sandwich, is basically an urban myth of poor quality control. Even employees have cautioned against ordering it, taking to Reddit to explain that the beef is actually a compressed block of beef scraps under a heat lamp.
The latest hubbub, though, is about a lawsuit criticizing the company for poor quality and misleadingly small portion sizes. According to Top Class Actions, customer Joseph Alongis goes so far as to call Arby's "deceptive" in a New York federal court filing. He also takes issue with the quality of the beef, saying it looked—and tasted—nothing like what was advertised. Add this to the long line of customer complaints for a company that routinely finds itself under the heat lamp of public opinion.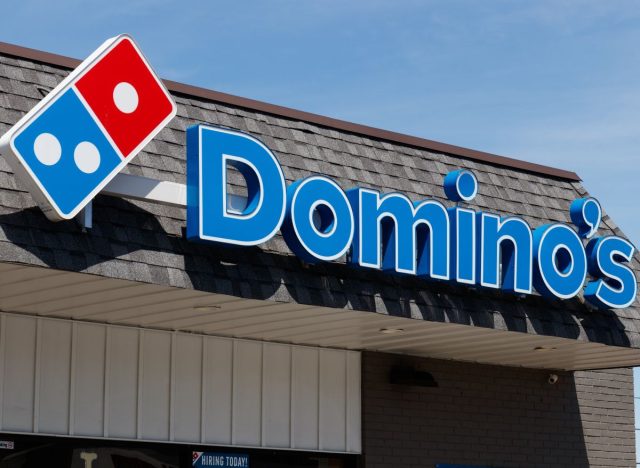 It feels odd to talk about Domino's without talking about pizza, but the hot new menu item that's driving sales for America's biggest pizza chain isn't pizza at all, but the Loaded Tots. Most of the consensus has been great, including rave reviews from Eat This, Not That! But, the buzzy side dish isn't without its fair share of detractors and complaints of late, like this Reddit thread griping about the amount of sauce on said tots, along with a photo that looks like the stuff of fast-food nightmares.
What is supposed to be garlic parmesan sauce is smothered over the tots with reckless abandon, leading one user to comment: "I would believe you if you told me that was cake frosting on there." Followed by a response: "The customer who called described it as looking like a ranch cake." And another: "I thought this was a plate of cinnamon rolls."
It's never a good look when your tater tots get confused for ranch cake. Add this to Domino's long and sordid history with food complaints, from the company's lackluster beef and its recent price hikes to the fact that it still uses meat with antibiotics.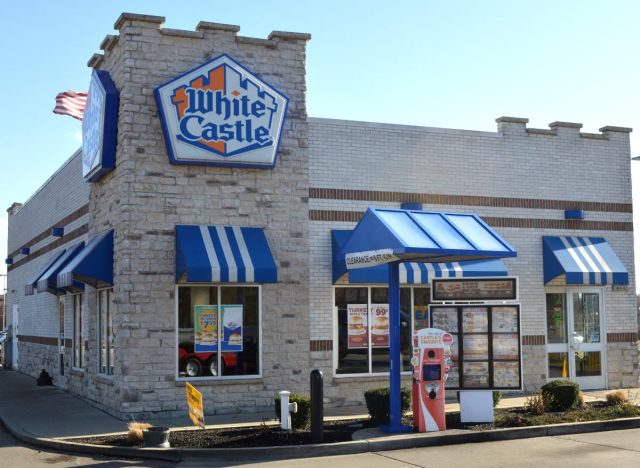 It might be one of the oldest fast-food chains in the country, but White Castle hasn't really aged well. With dwindling locations now down to under 350 across the whole country, it's a company that's rapidly falling out of favor with customers in 2023.
The reasons are myriad, like the fact that its food has been linked to food poisoning, and that an Illinois lawsuit could cost White Castle $17 billion over biometric data collection from its employees without their consent. Then there's the Better Business Bureau, whose complaints department is working overtime lately with customers displeased with the food. Recent complaints run the gamut from delayed orders and refusal to offer refunds to broken milkshake machines to unwanted cheese.
It doesn't help that in a recent Reddit thread titled "What is your opinion on white castle," the most glowing reviews amount to mere faint praise as mindless drunk food. One user sums it up nicely: "I get the random craving for it once in a while. After you're done eating you're like yeah, I definitely don't need to do this to myself again anytime soon."
McDonald's may be the reigning king of fast food, but with great power comes great responsibility, and the folks behind the Golden Arches simply fumble way too often. In addition to being the most prolific chain, it's also the most complained about, earning the single worst scores on the most recent American Customer Satisfaction Index, and amassing a recent slew of criticism over its insane prices.
Recently, one customer took to TikTok to air his grievances about the egregious price increases, from a $3.19 hash brown to an order of fries that cost almost as much as a Filet-O-Fish. Commenters were quick to pile on, with one user proclaiming, "McDonald's has lost its mind. Their food is mediocre at best." And another wrote that it's "Five Guys prices but not Five Guys quality."
Then there's the issue of portion sizes and quality. See the recent Reddit thread, ominously titled "A piece of paper is thicker than a McDonald's burger," featuring a depressing-looking patty. One user responded, "And the paper tastes better and has more nutrients." Oof. This is just the latest in a long string of complaints for a company known for menu failures, the polarizing McRib, and disloyal customers.6254a4d1642c605c54bf1cab17d50f1e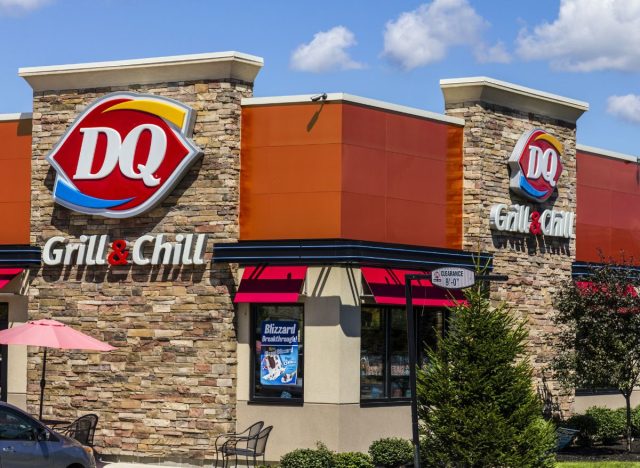 Dairy Queen is the only fast-food company that can land in hot water for serving its food right-side up. But that's exactly where this ice cream-centric company finds itself, after one customer was dismayed that the restaurant didn't serve its Blizzards upside-down, as advertised as an indication of thickness and quality. According to The Sun, not only was the Blizzard served incorrectly, but the customer was refused a free one—yet another faux pas against company policy. It's made all the ickier by the fact that Dairy Queen's ice cream is not real ice cream.
And that's just the latest tip of the ice cream iceberg for a company known for serving some of the lowest quality beef, alarmingly questionable ingredients, and, umm, a bizarre looking ice cream cake decorated with ice cream sausages?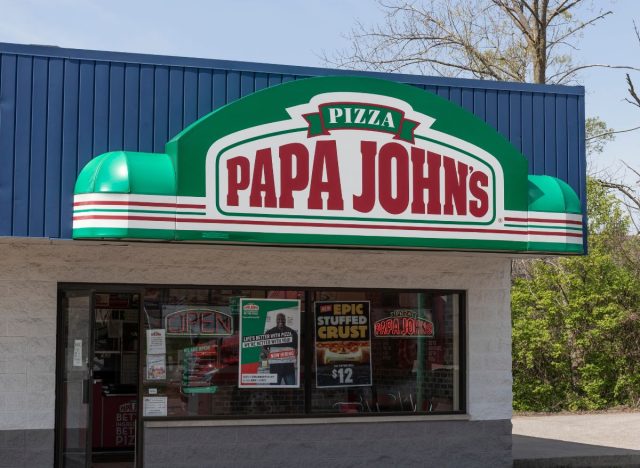 It's been a rough few years for Papa John's. While rivals like Domino's and Pizza Hut have found their own successes of late, the competing chain has seen more bad press than good. The chain recently reported its first sales decline in years, due in part to the fact that it's one of the pizza chains with the most food quality complaints.
Ever since the company parted ways with its namesake CEO, the disgraced "Papa John" Schnatter, things have gone downhill for the chain. Lately, it's getting dinged as overpriced, and for serving pizza that's the stuff of nutritional nightmares. More recently, menu innovations like pizza bowls have been called a "bad execution of a bad idea" (ouch) and Top Class Actions reports that the company is in hot water over wiretapping. There are even murky rumors going around that Papa John's employees get stiffed on their tips. And who can forget that time, per Reddit, Papa John's removed every item from a BBQ Meat Feast and served a pizza that looks like it was charred.