From contaminated enoki mushrooms to recalled yogurt bars, Listeria has already been at the center of several major foodborne illness outbreaks in 2023. And now, the bacteria is being blamed for yet another illness flare-up that has caused several hospitalizations and deaths.
Three people died and three others were hospitalized from Listeria infections traced back to a Frugals restaurant in Tacoma, Wash. For the uninitiated, Frugals is a small regional fast-food chain with eight locations across Washington and Montana. It specializes in burgers, fries, and, of course, milkshakes.
According to a news release from the Washington State Department of Health, investigators found Listeria in the Tacoma restaurant's ice cream machines, which weren't properly cleaned. The bacteria were present in all milkshake flavors sold at the restaurant.
The strain of Listeria found in Frugals' contaminated milkshakes was the same one that gravely affected the six customers. Additionally, two of the three survivors confirmed that they consumed milkshakes from the Tacoma Frugals before getting sick.
The eatery stopped using the ice cream machines on Aug. 8, but people can get sick for up to 70 days after consuming something contaminated with Listeria. No additional Frugals restaurants are believed to be affected by the Listeria outbreak, the release said.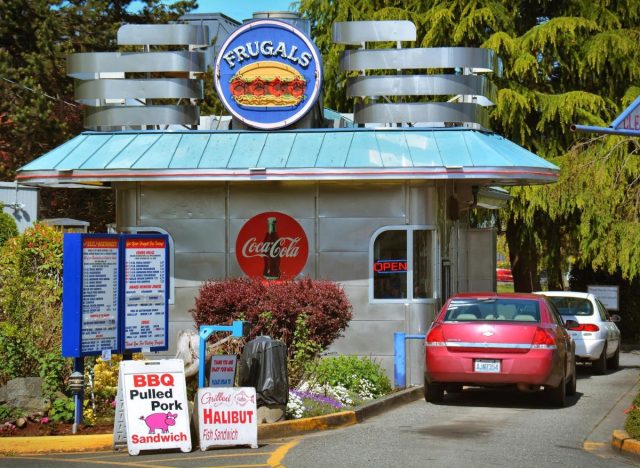 According to the Centers for Disease Control and Prevention (CDC), consuming foods contaminated with the Listeria monocytogenes bacterium can cause a serious infection known as listeriosis. An estimated 1,600 people get listeriosis every year and about 260 die. It is most likely to sicken pregnant women, newborns, people with weakened immune systems, and adults aged 65 or older.6254a4d1642c605c54bf1cab17d50f1e
The Washington State Department of Health said that the six people who were hospitalized or died after consuming milkshakes from Frugals all had conditions that made their immune systems less able to fight disease.
The health department urged anyone who is pregnant, aged 65 or older, or has a weakened immune system to contact their healthcare provider if they're experiencing any Listeria symptoms after consuming a milkshake from the Tacoma Frugals.
According to the CDC, Listeria symptoms for people who are pregnant typically include fever and flu-like symptoms like muscle aches and fatigue. People who aren't pregnant will typically experience fever, flu-like symptoms, headache, stiff neck, confusion, loss of balance, and seizures.
Frugals did not immediately respond to our queries for comment on the deaths and hospitalizations.
The news of these Listeria-linked illnesses came less than a week after the CDC warned consumers about another outbreak linked to "Soft Serve On The Go" ice cream cups. Real Kosher Ice Cream recalled all flavors of the ice cream cups after two illnesses were reported.
Zoe Strozewski
Zoe Strozewski is a News Writer for Eat This, Not That! A Chicago native who now lives in New Jersey, she graduated from Kean University in 2020 with a bachelor's degree in journalism.
Read more about Zoe