The product recommendations in this post are recommendations by the writer and/or expert(s)
interviewed and do not contain affiliate links. Meaning: If you use these links to buy
something, we will not earn a commission.
Being a fast-food fan can become quite a vicious circle. It's super easy to get attached to your favorite fast-food items when they're available pretty much anywhere you go. But fast-food chains are almost constantly changing their menus to bring in new items and take others away—and not even some of the most beloved options are safe from getting cut when this happens.
Chick-fil-A, one of the top fast-food chains in the country, is no exception to this trend. Sure, some Chick-fil-A menu items are so iconic that fans will probably never see them get the axe, like the original fried Chicken Sandwich to the famous Chick-fil-A sauce. However, the chicken chain has permanently removed a handful of popular options from its lineup over the years, and some fans are still trying to come to terms with the losses.
Luckily, there are several recipes for these popular discontinued Chick-fil-A items floating around the internet, some of which come straight from the chain itself. Cooking these recipes at home will require more legwork than trekking over to your local Chick-fil-A. But, if you're still grieving items that were removed from the menu years ago, a little time and effort to prepare these recipes may finally help you cure your cravings.
Here are five popular discontinued Chick-fil-A items and the recipes that will help you recreate them at home.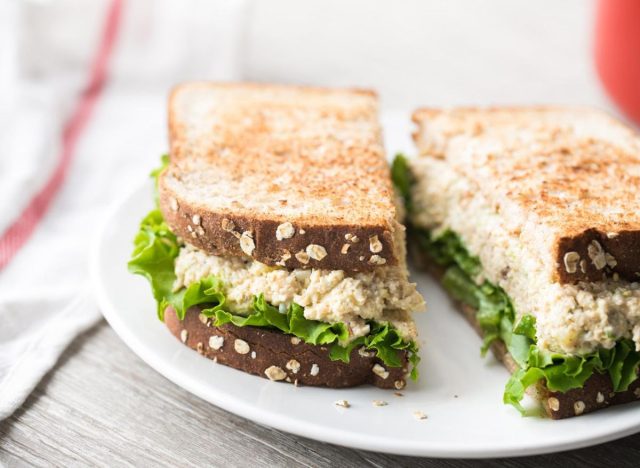 Much to the chagrin of customers, Chick-fil-A discontinued its popular Chicken Salad back in 2017. The menu item developed quite the loyal following during the years when it was available, and customers have been pining for it ever since it left.
"I wish Chick-fil-A still had their chicken salad sandwich," one fan lamented earlier this year on X, formerly known as Twitter.
Luckily for all of the grieving fans, Chick-fil-A recently released its very own recipe for that discontinued fan-favorite. The recipe only calls for five ingredients and a few minutes of your time, after which you'll be rewarded with three cups of that cool, creamy chicken salad.
Get Chick-fil-A's recipe for its discontinued Chicken Salad here.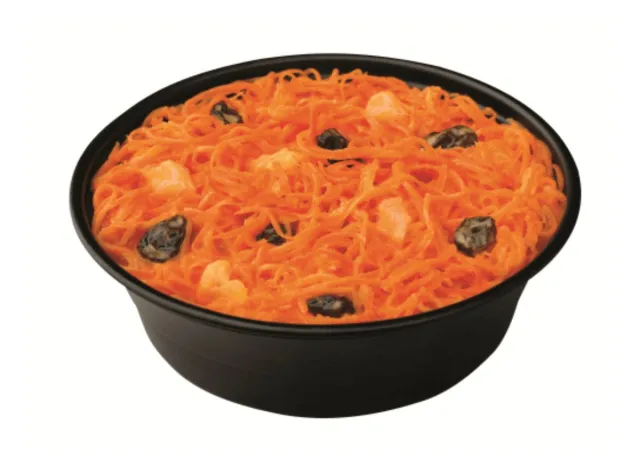 The Carrot & Raisin Salad was a staple on Chick-fil-A's menu for a whopping four decades before the chain retired it back in 2016. The duo of carrots and sweet raisins was certainly unique, but Chick-fil-A touted the retired menu item as the "salad that made an irrational combination of ingredients delightful." There's also no denying the love that Chick-fil-A fans still hold for the salad.
"My villain origin story is Chick-fil-A getting rid of their carrot raisin salad," one fan joked on X last year.
While Chick-fil-A no longer serves the salad at restaurants nationwide, customers can still find it at the Dwarf House and Truett's Grill restaurants (two of Chick-fil-A's other restaurant brands) in the Atlanta area. Those who aren't lucky enough to live in Georgia, however, can make the beloved items themselves because Chick-fil-A released its very own official recipe. It only requires a few ingredients and a bowl in which to mix 'em all together.
Get the chain's recipe for the Carrot & Raisin Salad here.
Chick-fil-A's dessert offerings are pretty solid nowadays between all of the shakes, baked goods, frozen drinks, and its vanilla-flavored Icedream frozen dessert. Still, fans have never really forgiven the chain for removing a popular citrusy dessert from the menu.6254a4d1642c605c54bf1cab17d50f1e
"I still have beef with Chick-fil-A for discontinuing their Lemon Pie," a fan lamented on X last year.
The pie, originally prepared by Chick-fil-A founder Truett Cathy himself, featured a crust made with graham crackers and vanilla wafers, a lemon filling, and a meringue topping. Customers can still find the dessert at Chick-fil-A's Dwarf House restaurant in Atlanta. They can also make it themselves thanks to Chick-fil-A, which released its official recipe for the pie.
This is probably the most labor intensive out of all the recipes for discontinued Chick-fil-A items that have been released so far. However, for anyone outside of Georgia craving a taste of the retired dessert ASAP, this is probably the closest you'll ever get.
Get Chick-fil-A's official recipe for its discontinued Lemon Pie here.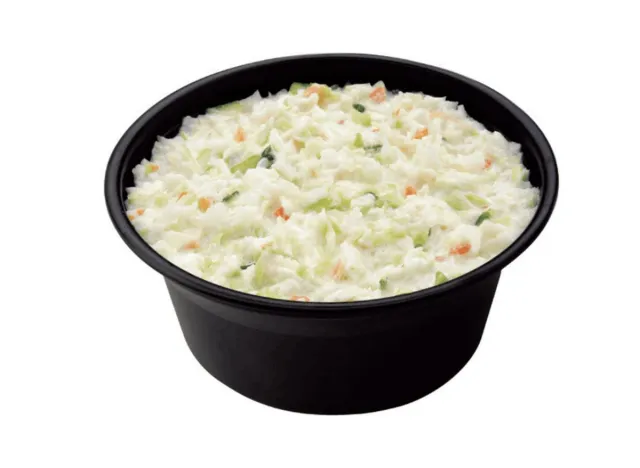 Chick-fil-A used to serve coleslaw as a side up until 2016, a fact that tends to surprise customers who weren't aware it existed in the first place. But those who do remember the discontinued side miss it dearly.
As one fan put it on X earlier this year: "I have not known peace since Chick-fil-A discontinued coleslaw in 2016."
Unfortunately, Chick-fil-A says it has no plans to bring the much-missed item back (even though it is still available at the Dwarf House restaurant). To help fans recover from the loss, the chain released its recipe for the side a few years ago.
Get Chick-fil-A's original Coleslaw recipe here.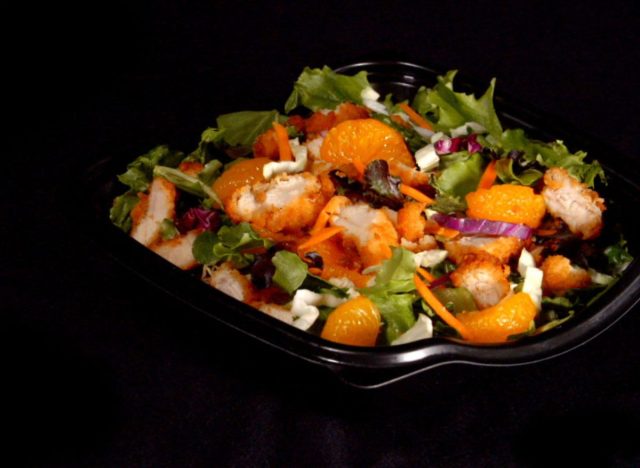 When Chick-fil-A retired its popular Asian Salad back in 2016, fans were in staunch agreement that it was a tragic loss. Even years later, they're still calling on the chain to relaunch the item.
"Chick-fil-A really needs to bring that Asian Salad back, expeditiously," a customer wrote on X back in 2021.
For the uninitiated, the salad featured red cabbage, almonds, oranges, wontons, lettuce, and chicken, all tossed with a Honey Sesame Dressing. Chick-fil-A hasn't released its official recipe for the discontinued fan-favorite—at least not yet. But Savor the Flavour, a food blog run by mother and daughter team Brooke and Emma Fajcz, created a copycat version that will get you as close as possible to the original.
It features marinated, grilled chicken, a scratch-made honey sesame dressing, and all of the other core elements from the original salad.
Get Savor the Flavour's recipe for Copycat Chick-fil-A Asian Salad here.